The
#1

Live Video Chat with Random Girls

CooMeet is a premium video chat with pretty women worldwide. Thousands of beautiful strangers are waiting for you!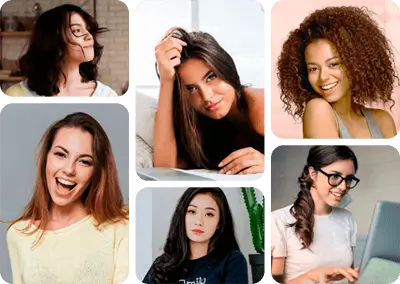 9+ million
Worldwide users
700+ thousand
Verified girls
About CooMeet
CooMeet is a random video chat application for communication with girls, working on the principle of chatroulette technology. Just turn on your camera and a cute girl will appear right away. Talking to strangers has never been so easy. Thousands of beautiful verified women worldwide are ready to chat with you. Have fun, talk to strangers, flirt or make new friends, instantly.
What do I want today?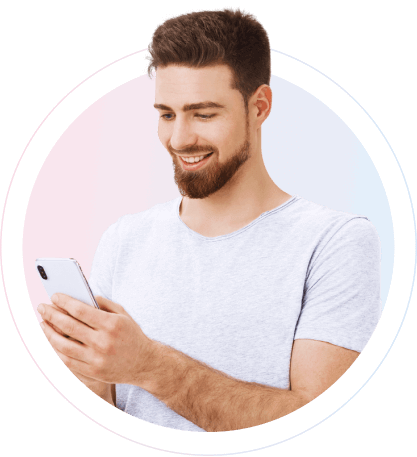 Audio and HD video calling
Features
Meet girls freely by using high-end technology
Multilingual communication without borders. Now there's no need to learn foreign languages to communicate with fascinating beauties in live video chat. An automatic message translator will do everything for you. Just turn on your camera and chat with random strangers in a language you understand.
Only verified users. Forget about spam, intrusive advertising and people breaking the rules. Our algorithms, moderators and support service will make your time in our video chat as comfortable and safe as possible.
Interaction with the opposite gender. Video chat CooMeet occupies a leading place in the devices of girls all over the world. You're just one click away from communicating with a beautiful stranger.
Anonymity and protection of personal data. We value all our users, as well as their privacy and personal information. Our data is not transferred to third parties — it's strictly encrypted and stored in accordance with the latest security developments.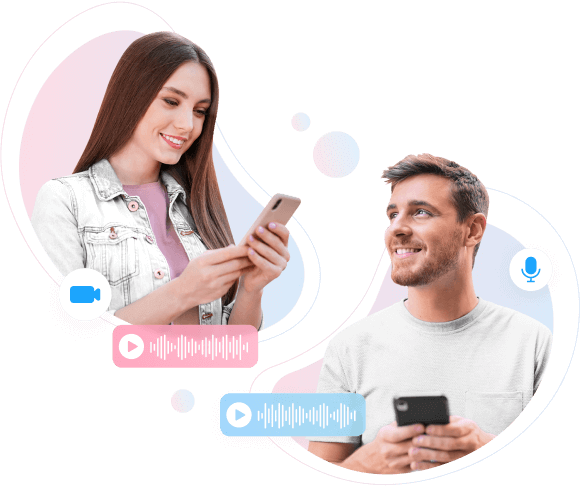 Feel the connection like it's real
Fast, convenient and easy to use real time video chat with strangers. No profile filling, personal data or fake user photos. Only real and verified users who are ready to chat right now.
Instant one-button connection, a neat and intuitive interface, stable HD video communication without freezing or disconnecting, efficient moderation, and 24/7 technical support. Don't waste time — enjoy the best live communication with cute girls right now!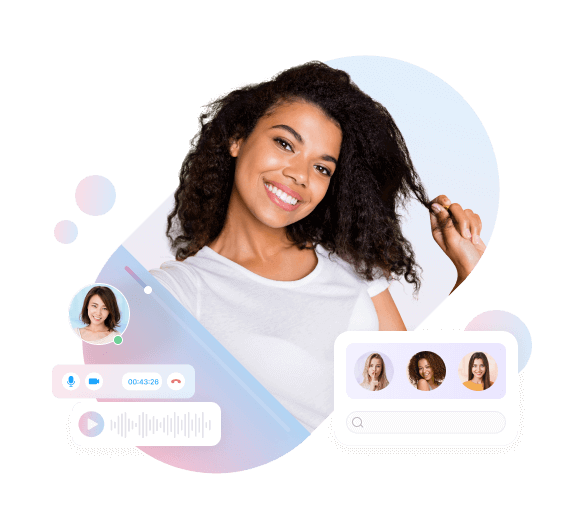 Benefits
Instant connection via random video chat app
The algorithm of our random chat works in such a way as to select new chat partners as quickly as possible. And also as accurately as possible! Use the web version or the CooMeet app, expand your social circle and discover new acquaintances right now.
You do not need to spend your own time filling out a profile, swipes and questionnaires, as on regular dating applications. Chatroulette technology saves you a lot of time for the most important thing — live and relaxed face to face communication.
For all new members in our cam chat there's an opportunity to enjoy a free trial period. After that, you can choose the most suitable Premium package for you and move on to dating without restrictions.
Use an improved and expanded alternative to the Omegle video chat that many users are familiar with. More functions, more settings, more real and enthusiastic chat partners. More live communication and girls!
Join our global community
Make communication easier. More than 9 000 000 users have already shared the same experience. We offer you safe and anonymous video conversations with random people worldwide. Meeting strangers all over the world has never been so easy.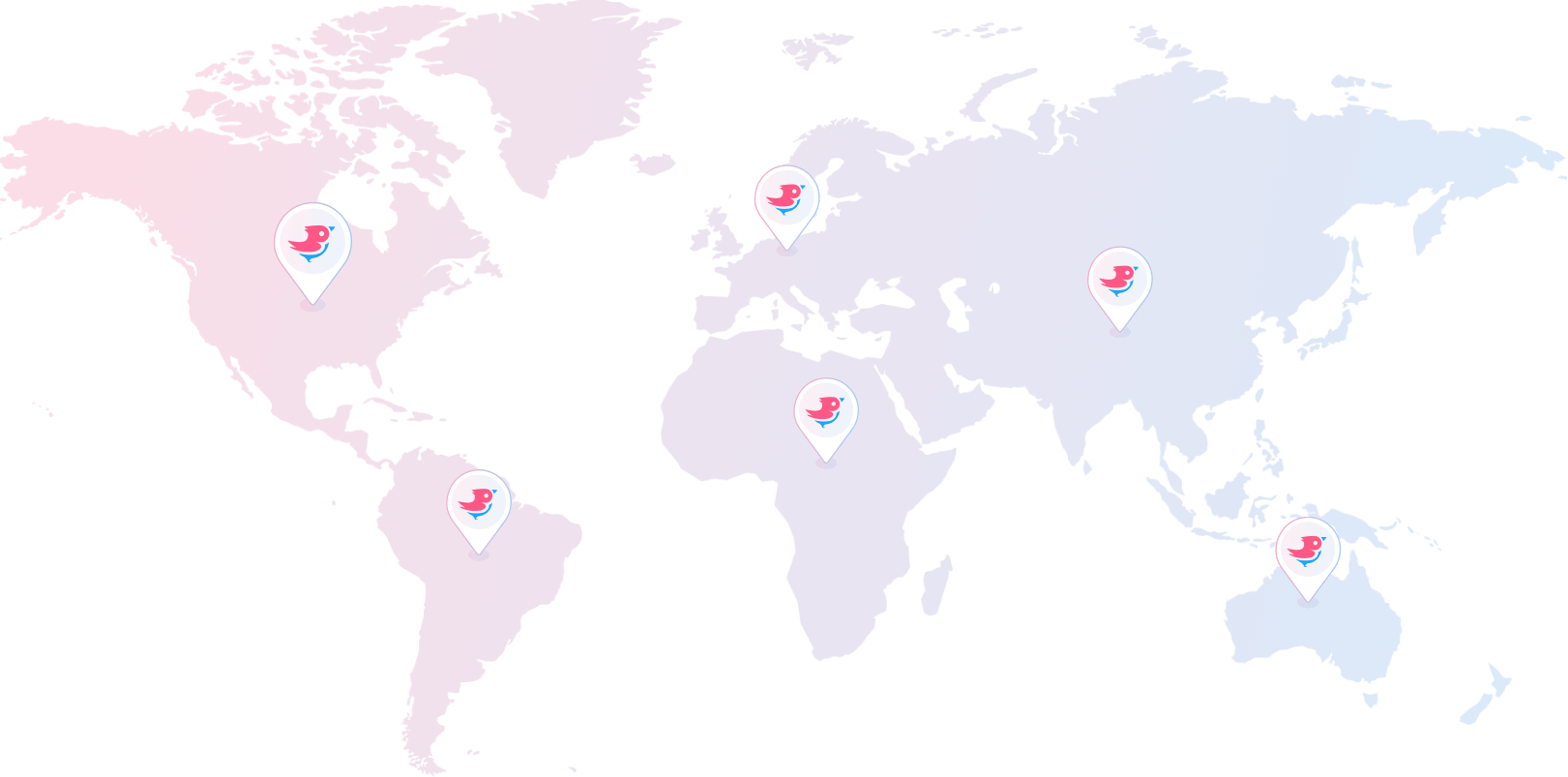 350,000,000
Chats monthly
FAQs
How can I get CooMeet Premium?
In order to sign up for a premium user account, you need to tap the "Get Premium" button in your account and choose the tariff that suits you. After that, you will be redirected to the payment page, where you can enter your payment details, make payment and activate your premium account.
Please note that all payments are in USD. When paying in other currencies, the amount will be automatically converted into dollars at the rates of your bank. After successful payment, your account will automatically be activated, and bonus minutes will be credited to your balance in accordance with the selected tariff.
How can I stop automatic monthly payments?
To check the status of your subscription and turn off automatic monthly payment, you need to go to your personal account and click on your profile photo, which is located in the upper right corner. Next, click on the gear icon at the bottom of the screen and go to your "Personal details" section.
After that, click on the three dots on the right and cancel the automatic renewal of your subscription.
You can also contact technical support about this issue.
How do I cancel/delete my account?
Every user can independently delete their account. To delete your account:
1. Click on your profile photo, which is located in the upper right corner.
2. After that, click on the gear icon at the bottom of the screen and go to the "Personal details" section.
3. Click on the three dots and select "Close my account". After clicking the button, the system will request a 3-digit code, which will be sent to the email address you specified during account registration.
4. Enter the code in the relevant window and confirm, and then your account will be deleted. Please note that if you log into the application again within 6 months, your account will be automatically restored.
How do I remove credit card information from CooMeet?
If you want to delete your bank card details, you need to go to the payment page that opens when paying for any product — there will be an "X" icon to the right of the linked bank card, which must be clicked. After that, the bank card will be removed from your account.
How much do minutes cost on CooMeet?
The following minute packages are currently available:
10 minutes – 5 US dollars
60 minutes – 25 US dollars
360 minutes – 100 US dollars
How can I use CooMeet for free?
On the CooMeet website, you can chat for free. This is available to every user, but with restrictions. If you want to use the full functionality of the service, you need to purchase a premium account.
How can I download the CooMeet app?
The video chat app can be downloaded from the App Store and Google Play. To do this, you need to go to the store corresponding to your operating system, type in "CooMeet" in the search and download it.
You can also do this using the buttons on the first screen of the website, which are located under the application. This will take you to the application page and you can download it immediately.
How can I get minutes for free?
The site runs promotions from time to time. For example, when registering and confirming mail, you can receive minutes as a gift. Also, when paying for Premium packages, each user is given from 10 to 100 free minutes, depending on their chosen tariff.